 Tuesday | 29 March 2022 | 9:00 a.m. – 6:00 p.m. GMT -3
ISA Digital Transformation—Brazil Virtual Conference
Cybersecurity Challenges in a Post Digital Transformation World
The need for effective cybersecurity is growing in parallel with the increasing pace of digital transformation within the industrial automation field. As the digital landscape continues to evolve, so do the associated threats from cyberattacks. Without the proper safeguards, no company, industry, or critical infrastructure is safe from a cyberattack. As digital transformation is the new reality, cybersecurity is the new necessity.
The ISA Digital Transformation Virtual Conference—Brazil will provide a platform for sharing ideas and solutions to address the growing cybersecurity issues across multiple industries in critical infrastructure such as oil/gas, chemical, water, and power generation. Key topics include:
Designing systems with cybersecurity in mind
Implementing industry standards, including the ISA/IEC 62443 series of standards
Obsolescence and upgrading legacy equipment and systems
Process safety and reliability issues related to cybersecurity
Note: All live audio sessions will be presented in Portuguese with closed caption options. Downloadable presentation resource materials will be provided in Portuguese and English only.
International Society of Automation
The International Society of Automation (ISA) is a non-profit professional association of engineers, technicians, and management engaged in industrial automation. We have 75 years of history developing standards, education, and resources about automation systems and processes—we understand the complexity of your business, and we can help you develop strategies to harness new technology and drive performance improvements.
ISA is the author of the ISA/IEC 62443 Industrial Automation and Control Systems Security series of standards, the world's only consensus-based cybersecurity standards for automation and control system applications.
Developed by a cross-section of international cybersecurity subject-matter experts from industry, government, and academia, the evolving standards represent a comprehensive approach to cybersecurity.
Learn from the Experts
ISA has partnered with Petrobras and the Brazilian Petroleum and Gas Institute to bring together subject matter experts who will share presentations, end-user case studies and personal experiences that address the alignment of critical assets, tools, methodologies, and technology including:
Developing a cybersecurity program for your organization
Conducting risk level assessments
State-of-the-art cybersecurity for automation systems
Ways to increase cybersecurity awareness/consciousness
Integration of SOC (Security Operation Centers)
Next Generation Firewalls (NGFW), log generation and sniffing
Security Information and Event Management (SIEM) diagnostic tools and solutions
All attendees will receive:
Certificate of Completion with PDH credits

Access to recorded presentations and virtual booths for 30 days after the event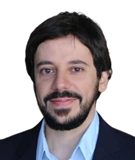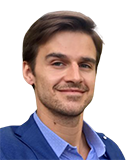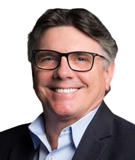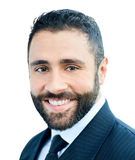 Elton Tavares
Professional, Petrobras
ISA RJ
Allan Gaban
Senior Professional, Petrobras
Claudio Makarovsky
Director, Microsoft
ISA Board Member
Felipe Costa
Manager, Moxa
ISA District Brazil Cybersecurity Director
Sign Up for ISA Events Emails
Get the latest updates and information about ISA conferences and events. Subscribe to our email list now!
To view ISA's data collection privacy policy and further details on how we use your data, please click here.