Inside ISA
Your Connection to the ISA Community - July 2021
My Commitment to Be a Lifelong Learner
"Wisdom is not a product of schooling, but of the lifelong attempt to acquire it."
-Albert Einstein
I took my Professional Engineer exams almost 30 years after graduating from university. I do not recommend doing this. Taking the Fundamentals of Engineering exam while you still remember all your engineering math from university is likely the better way to go. I also advocate taking your Principles and Practice of Engineering exam as soon as possible in your career.
Having said that, I will say that there is a sense of satisfaction when all the studying pays off and you achieve a certification or accreditation. I have also taken the Certified Automation Professional (CAP) exam. I did not do any of this because someone asked me to, rather I wanted to test my knowledge, challenge myself, and keep getting better at what I do.
There are other ways to show commitment as a lifelong learner than taking exams and achieving more letters behind your name. I have been involved in an ISA initiative to develop an exam for the Certified Mission Critical Professional qualification. As part of this, I was asked to write the study guide, Mission Critical Operations Primer. I am also a certified ISA trainer in cybersecurity and teach the IC31 and IC32 classes. There is always something new to learn, even from a class you are teaching. The questions that often get asked from the students in these classes has given me many new perspectives.
Since I immigrated to the US, the common element in my learning journey has been ISA. Gerald Wilbanks, Former ISA President, was a key contributor to my PE study. I purchased the A Guide to the Automation Body of Knowledge (Autobok) and CAP study guide to prepare for the CAP exam.
One of the things I am most proud to have been involved with is the Automation Competency Model. While this was developed for the US Department of Labor and leveraged much of the work already done by ISA in the Certified Control Systems Technician (CCST), Certified Automation Professional (CAP), and Autobok, this model is applicable to the global automation profession.
And now, as president, I have had the great privilege to watch ISA embark on new learning initiatives in continued support of our automation profession. These new programs (coming out very soon) build on the traditional skills and knowledge required for automation professionals, adding further opportunities to develop. The first is an automation project management certificate which will allow professionals to demonstrate their competence in managing complex automation projects. The other is the automation digital skills program which is designed to provide automation professionals with the knowledge they need to work in the Industry 4.0 world and beyond.
With all of this, there is no better time for you to commit (or re-commit) yourself to lifelong learning. I encourage you to get more involved with ISA, and in doing so, join a workgroup, become an ISA instructor, write a blog or a book, or see how many ISA certificates or certifications you can achieve. You are never too old to learn something new. Trust me—I am living proof!
As always, feel free to contact me if you have any thoughts or comments. Let me know what you are most excited about as the world reopens. What do you hope we learned during this time to which we should hold tight as we step into our new world?
As we all commit to lifelong learning, we surely will create a better world through automation.
Steve Mustard
July 2021
"...Now, as president, I have had the great privilege to watch ISA embark on new learning initiatives in continued support of our automation profession."
Steve Mustard
2021 ISA President
About the Author
Steve Mustard is an industrial automation consultant with extensive technical and management experience across multiple sectors. He is a licensed Professional Engineer (PE), ISA Certified Automation Professional® (CAP®), UK registered Chartered Engineer (CEng), European registered Engineer (Eur Ing), GIAC Global Industrial Cyber Security Professional (GICSP), and Certified Mission Critical Professional (CMCP). Backed by 30 years of engineering experience, Mustard specializes in the development and management of real-time embedded equipment and automation systems and cybersecurity risk management related to those systems. He serves as president of National Automation, Inc.
Mustard writes and presents on a wide array of technical topics and is the author of 'Mission Critical Operations Primer," published by ISA. He has also contributed to other technical books, including the Water Environment Federation's "Design of Water Resource Recovery Facilities, Manual of Practice No. 8, Sixth Edition."
Mustard's previous and current client list includes the UK Ministry of Defense; NATO; major utilities such as Anglian Water Services and Sydney Water Corporation; major oil and gas companies such as BP, BG Group, and Shell; Fortune 500 companies such as Quintiles Laboratories; and other leading organizations.
Q&A with Hunter Vegas, Course Developer of New ISA Automation Project Management Specialist Certificate Program
The ISA training and education department collaborated with project management veteran Hunter Vegas, and other distinguished subject-matter experts to develop a new certificate program that addresses the challenges of project management in the automation industry.

ISA interviewed Vegas to discuss the specifics of this certificate program—and what this program can offer professionals working in the industry.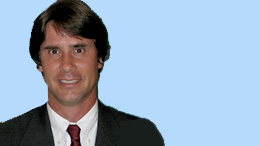 ISA: Thank you for taking the time to talk to us today. Can you tell us about you and your professional experience/educational background?
Hunter Vegas: In 1986, I received my bachelor of science degree in electrical engineering (BSEE) from Tulane University. In 2002, I received my MBA from Wake Forest. I have Professional Engineering licenses in Control Systems and Electrical Engineering in LA, NC, SC, VA, MI, and MN. I also have an unlimited electrical contractors license in NC and a TUV Functional Safety certification.
I've engineered and managed automation projects for most of my 35-year career, executing over 3000 projects ranging from a few thousand to millions of dollars. My areas of specialty include field instrumentation sizing and selection, safety interlock design, electrical design, advanced control strategy, and I program and design a wide variety of control system platforms.
I also enjoy writing. I've co-authored two books with Greg McMillan and am a frequent contributor to Intech, Control, and numerous other publications. I am an active member of the ISA 5.9 committee developing a standard on PID controllers and also co-mentor ISA's Mentor program with Greg. I also do a fair number of presentations on various topics for different ISA groups, industry seminars, college classes, as well as "Mr. Science" type classes for elementary school children.


ISA: I understand that you were the lead course developer of this Automation Project Management certificate program. What professional experience(s) did you leverage to develop this program? What successes and/or obstacles did you encounter along the way?
HV: Well, let me start by saying that this was very much a joint effort. ISA pulled together a Who's Who of projects managers from around the world, including Simon Lucchini, Andre Michel, Steve Mustard, Nick Sands, and Scott Sommer. I was more of a "Who's That" but was honored to have been included in the group. Over the course of several meetings, we decided that we wanted to create an automation project management curriculum filled with real-world, useful advice.
The hardest part of developing the course was dealing with the wide breadth of project management experience across the team. Some routinely worked on 100+ million dollar projects, while others typically worked on smaller projects, and the management techniques varied widely. We tried very hard to capture both ends of the spectrum.
The hardest part of developing the course was dealing with the wide breadth of project management experience across the team. Some routinely worked on 100+ million dollar projects, while others typically worked on smaller projects, and the management techniques varied widely. We tried very hard to capture both ends of the spectrum.
- Vegas

ISA: What are the unique challenges of automation project management? How does this course directly address the challenges of automation project management?
HV: The challenges associated with automation project management are legion. Automation is not well understood by others, and the requirements are usually poorly defined. Often different groups have widely varying (and often contradictory) views of how the system should look and behave, so it takes quite a bit of effort to manage those expectations and satisfy the stakeholders.
Other challenges include the fact that automation managers are often engaged relatively late in the process when decisions have already been made that impact the systems. As a result, we tend to be playing "catch up" from the beginning, and of course, our work is always the last to get commissioned, so automation is invariably critical path.
The course focuses on all of those challenges, plus quite a few more. As I indicated above, this course is not a theoretical course on project management. It is a "been there, done that, and got the scars to prove it" type of course that points out potential pitfalls and provides practical advice on how to address a whole host of issues and gotchas.
It is a "been there, done that, and got the scars to prove it" type of course that points out potential pitfalls and provides practical advice on how to address a whole host of issues and gotchas.
-Vegas

ISA: Who should take this course? What skills can students immediately walk away with after taking this course?
HV: The development team targeted the course toward two general groups:
Project managers that knew project management but had limited experience in automation
People who knew automation well but lacked project management skills
The first third of the course covers the basics of project management so that the entire class is up to speed on project management terms and project execution methods. The last two-thirds of the course specifically covers automation projects and the various issues/challenges they pose. Students will leave the class with a deep understanding of automation project management. They will also be armed with several proven tips and tricks, as well as a keen awareness of the problems that can unexpectedly arise and how to avoid them.


ISA: Any final thoughts or insights into the field that you would like to share with our audience?
HV: Automation is an atypical career path. While one can pursue degrees in mechanical, chemical, electrical, or civil engineering, there are few colleges that teach automation in any form. Most of us ended up here, often by starting in some other position and just working our way into the role.
Of course, the field itself has done nothing but increase dramatically over my lifetime. Despite projections that computers will be programming themselves for decades, I've never lacked for work, and finding new automation engineers is difficult indeed. Finding good project managers is also very challenging, so I can safely guarantee that the role of automation project manager can be a lucrative career choice.
To learn more about the ISA Automation Project Management Specialist certificate program, please click here.
Bio
Hunter Vegas has worked in the automation industry for 35 years and has executed nearly 3,000 automation projects in the nuclear, pulp and paper, pharmaceutical, and specialty chemistry industries. He has professional engineering licenses in six states, an unlimited electrical contractor's license, and is a TUV certified functional safety engineer. He is a frequent contributor to several controls magazines and has published two books with Greg McMillan, "101 Tips for a Successful Automation Career" and the "Process/Industrial Instruments and Control Handbook". Hunter currently works for Wunderlich-Malec as a project engineering manager and lives in North Carolina.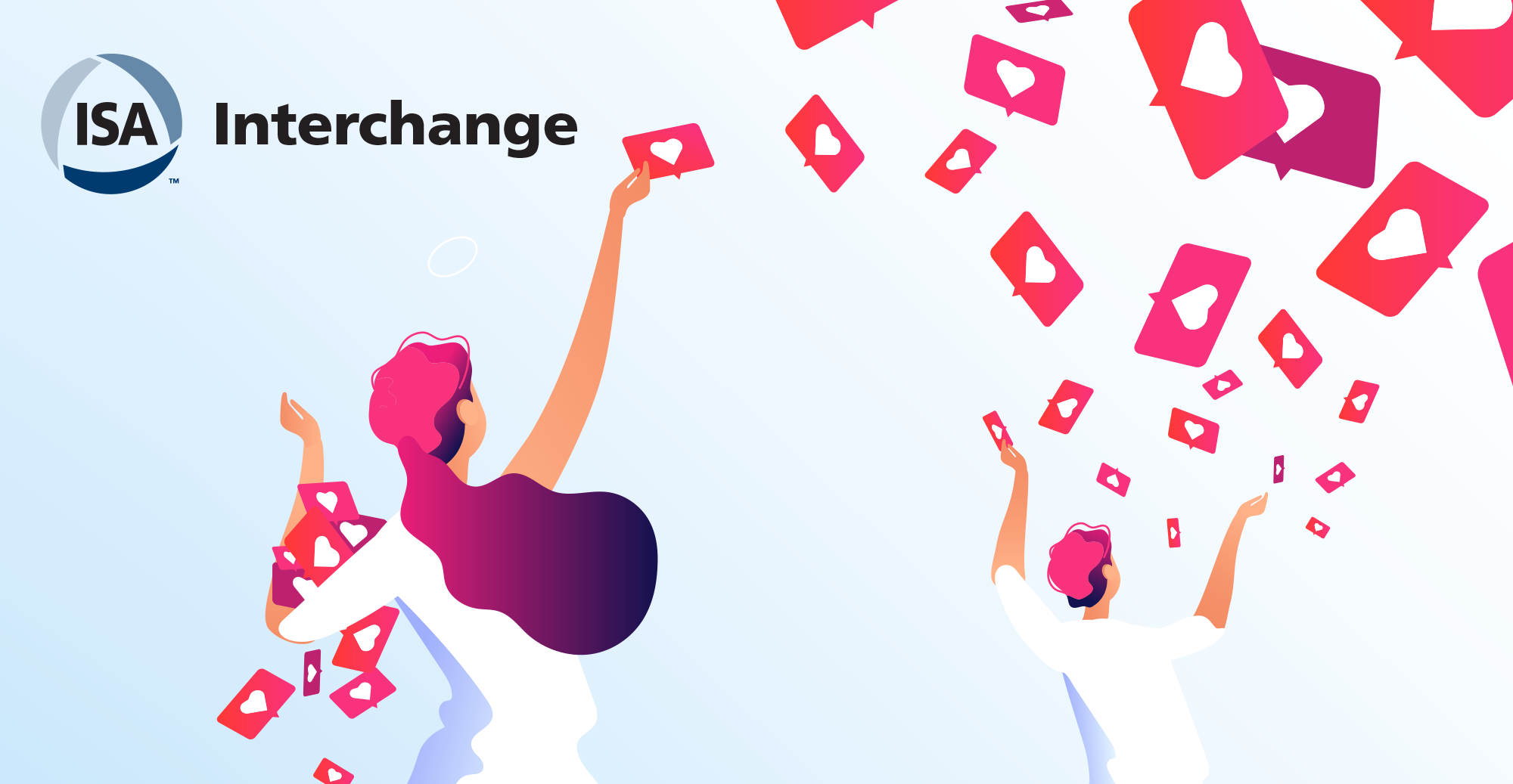 Most Popular ISA Interchange Blog Posts from the First Half of 2021
ISA's official blog, ISA Interchange, features many perspectives from ISA members and industry contributors alike. Our community continues to contribute content that features intriguing articles from experts, thought leaders, and staff.
If you haven't had a chance to look at what we've published recently on ISA Interchange, check out some popular blog posts from the first half of 2021:
#5: Increases In Instrument Application or Installation Issues
by Greg McMillan (as part of the ISA Mentor Program)

Mike Laspisa, a 37-year veteran in the instrumentation and control discipline, asks our ISA Mentors, "Has anyone noticed an increase in installation related issues over the last 10 years related to either device selection or improper installation?" Read more in this ISA Mentor Program blog, which connects early career professionals to more seasoned professionals who are willing to help coach, guide, and share their expertise.


#4: Construction Automation and its Humanitarian Applications
by Zachary Liollio

Within wartime humanitarian efforts, automation has removed humans from the line of fire, and the construction industry is adapting to these new technologies. Read more about how one international nonprofit, Bomb Techs Without Borders (BTWOB), is tackling demining operations and explosive ordnance disposal (EOD) with expedited completion times and incredible precision.


#3: Why are 5G and IoT a Game Changer for Manufacturing?
by Emily Newton

5G, a next-generation telecommunications technology, may soon revolutionize how companies use IIoT devices to increase efficiency, enable predictive maintenance, enhance data collection, and improve robotics capabilities. Read more about the benefits of 5G in this blog post.


#2: Bridging the Gap Between Education and Industry
by Elena Rios

What skills will undergraduate engineers need for the digital economy? Elena Rios elaborates on what technical skills, such as data analysis and software development, and soft skills, including complex problem solving and analytical thinking, may be required for job seekers in the future. In addition, discover how a looming talent shortage, causing many countries to import employees may lead to a new focus on skills development.


#1: Cyber-Physical Systems: The Core of Industry 4.0
by Rajabahadur V. Arcot

A key element in the implementation of Industry 4.0 is the idea of cyber-physical systems (CPS), or smart systems that include engineered interacting networks of physical and computational components. Read how industrial firms plan to leverage the tenets of CPS more to help achieve operational excellence.

Interested in reading more articles like these? Subscribe to our blog to receive weekly emails with links to the latest blog posts. If you're interested in writing articles for the blog, or contributing content to ISA in other ways, please visit www.isa.org/volunteercontent.
Our community continues to contribute content that features intriguing articles from experts, thought leaders, and staff.
Share Your Time and Give Back to the Automation Community!
ISA invites you to give back to the automation community in ways that optimize your skills and respect your busy schedule. In return, you can build leadership skills, enhance your resume, expand your network, and much more! New opportunities are added regularly as projects come up that fulfill ISA's mission and vision. Boost your career, volunteer! Find out more.
ISA members are encouraged to submit ideas, suggestions, and provide content to be considered for inclusion in Inside ISA. Please contact Christina Ayala at ISA Marketing (cayala@isa.org) for more details and to submit ideas and comments.
Tell Us About Your Job
We want to highlight the real-world experiences, responsibilities, and contributions of your Society members. Through your problem-solving skills, experience, and knowledge, you apply technology to improve the efficiency, quality, security, and safety of manufacturing and operational processes.
What do you do?
How do you use automation in your position?
Why did you choose a career in automation?
What do you find most rewarding and motivating about your career?
Do you have any career suggestions or workplace advice for other automation professionals in your field?
What has, to date, been your favorite or most fulfilling career experience?
Was there an instance when you overcame a particularly vexing challenge, thought "out of the box" to solve a problem, or saw first-hand the positive difference you and your colleagues were making?
Please email your insights (ALL entries are highly valued and appreciated)—including your name and job title—to Christina Ayala at cayala@isa.org, and watch for "On the Job" stories in each issue of Inside ISA.