This November, Join Us at the ISA Cleveland Section's Cyber Event

Use promo code CLE2023 to take 10% off your registration. Valid through 2 October 2023.
Using the ISA/IEC 62443 Standards to Secure Your Control Systems (IC32V —Virtual Classroom)
Date: 1-2 November 2023
Learn the basics of the ISA/IEC 62443 standards and how they can be applied in industrial settings. This course will introduce you to the terminology, concepts, and models, as well as elements of creating a cybersecurity management system and how these should be applied to industrial automation and control systems.
Learning Objectives:
Discuss why improving industrial security is necessary
Identify the elements of the ANSI/ISA-62443-2-1 (ANSI/ISA-99.02.01-2009) Security for Industrial Automation and Control Systems: Establishing an Industrial Automation and Control Systems Security Program
Describe the core concepts of risk and vulnerability analysis methodologies
Define the concepts of defense in depth and the zone/conduit models of security
Topics covered include:
Understanding the Current Industrial Security Environment: What is Electronic Security for Industrial Automation and Control Systems? | Trends in Security Incidents
Current Security Standards and Practices
Risk Analysis: Business Rationale |Risk Identification, Classification, and Assessment
Monitoring and Improving the CSMS: Compliance and Review | Improve and Maintain the CSMS
For a complete list of learning objectives and topics covered, please visit isa.org/IC32
This course is part of the ISA/IEC 62443 Cybersecurity Certificate Program.
Complete this course and pass an exam to earn Certificate 1: ISA/IEC 62443 Cybersecurity Fundamentals Specialist.
The program is designed for professionals involved in IT and control system security roles that need to develop a command of industrial cybersecurity terminology, as well as a thorough understanding of the material embedded in the ISA/IEC 62443 series of standards. Learn more.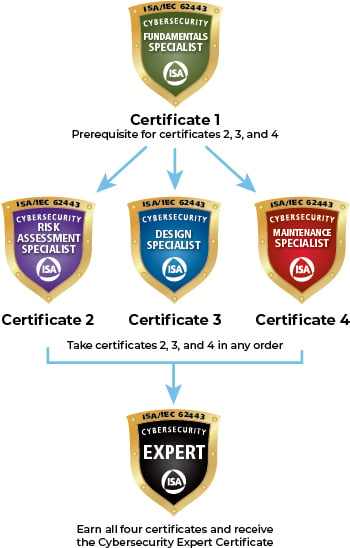 Interested in 20% off training and receiving access to a network of automation professionals? Join ISA today!