International Automation Professionals Day
28 April 2022
Social Media Contest Submissions
We asked automation professionals and students to share how they are helping to (or plan to help) create a better world through automation on ISA's Facebook, Instagram, LinkedIn, and Twitter channels. Here are their responses: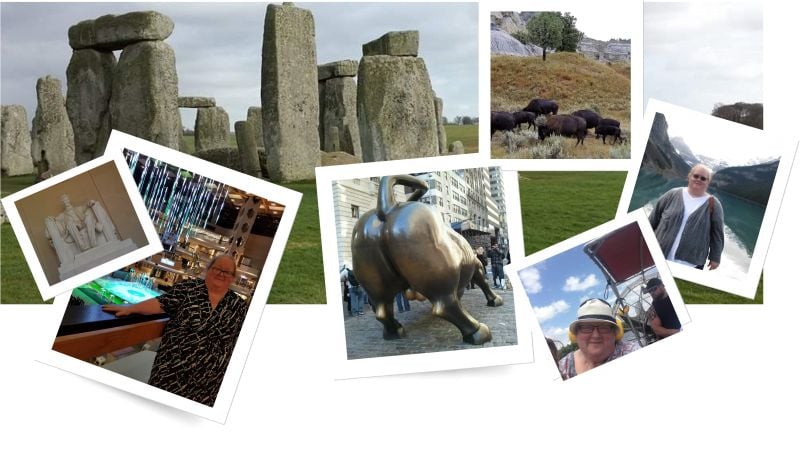 Bridget Fitzpatrick
Today is #automationproday, where we celebrate the impact that automation has on society. Since its founding, ISA has been central to the development of the automation profession. Saving the world was definitely a reason that I became an engineer and I have been fortunate to support many great projects. But when I looked for pictures, it became a bit of a travel log! As we used to say at Wood, move to Katy and see the world! #WoodAI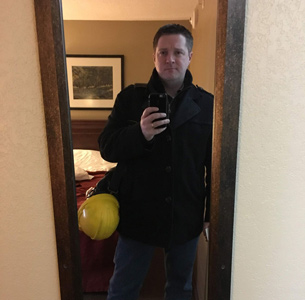 Ryan Kershaw
The International Society of Automation (ISA) designated today. Automation Professionals Day in recognition of its founding in 1945! So, with that in mind, here's to the job that: - Requires the occasional shave to comply with safety regulations- Proves that you can wear dressy clothes under Nomex coveralls - Can delight your sense of smell in the morning while visiting a sugar refinery and destroy it in the afternoon with a trip to a rendering plant - Has you driving equipment around that is worth more than the car you're driving- Needs you to constantly learn just to keep up- Means owning all the PPE out there- Dedicates a good portion of your phone photo storage to cool sites, random electrical and process equipment, parts of stuff (to be ID'd later), and wiring setups - Usually means a lengthy explanation whenever you are asked what you do for a living - Lets you play with the coolest technology - Will take you everywhere to see how everything is made. #AutomationProDay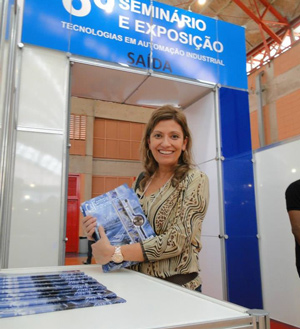 Valentina Freire
What a joy to have a day only for industrial automation professionals! Congratulations to these thousands that I know and cherish so much!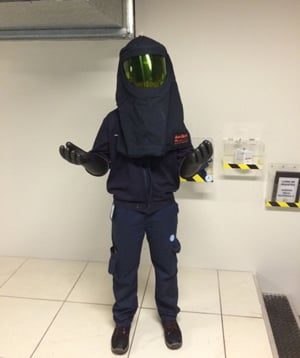 Andrei Milnicenco
Let's celebrate! 28th of April is International Automation Professionals Day.Stay Safe and Keep your ICS Secure! :) #automationproday #automation #staysafe #ISA #ics #brazil #manufacturing #safetyfirst #industrialautomation #industrialengineering #industrialcybersecurity #icscybersecurity #otsecurity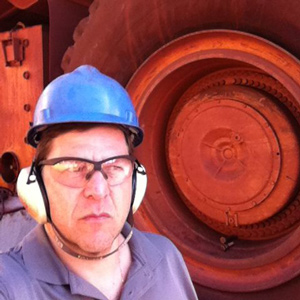 Carlos Mandolesi
Two weeks ago I posted a picture of myself working at an impressive control room to celebrate the #AutomationProDay created by International Society of Automation (ISA). The automation professionals don't work just in front of a computer. They also work in the field connecting the real world with digital world. Look at size of this mining truck tire that is monitored by that control room! #isa #automation #miningindustry #brazil #pauto #controlsystems #sigmma #manufacturing #safety #industrialautomation #industrialengineering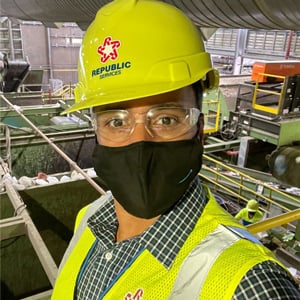 Prabhu Soundarrajan
International Society of Automation (ISA) has established #automationproday and April is Automation Professionals Month. At Republic Services we apply #automation everyday to the environmental services industry. Here is a picture in one of our advanced and automated Materials Recycling Facility (MRF's). Look at the residential plastic milk jugs passing through one of our lines . We separate them through automated MRF's and drive #circularity. #automation impacts our every day life and several industries #automationproday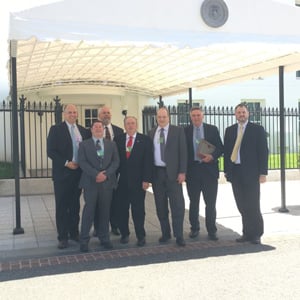 Steve Mustard
Tomorrow is International Society of Automation (ISA)'s #automationproday, where we celebrate the impact that automation has on society. Since its founding, ISA has been central to the development of the automation profession through standards development and education. Today the ISA/IEC62443 series of standards covering the security for Industrial Automation and Control Systems is essential in our efforts to protect critical infrastructure throughout the world. Here I am with Pat Gouhin, Leo Staples, Steve Huffman, Mike Marlowe, Steve Pflantz P.E., P.Eng. and Doug Wylie at the White House after meeting with US Government officials to discuss the adoption of this series of standards. ISA is creating a better world through automation. Come and join us!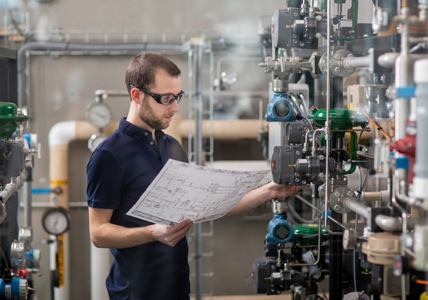 Ana Stefanova, PhD
This is the process control lab at NAIT (Northern Alberta Institute of Technology) where we train future #instrumentation, #processcontrol, and #automation specialists..... Marking April 28, the #AutomationProDay dedicated to all professionals working in different aspects of automation.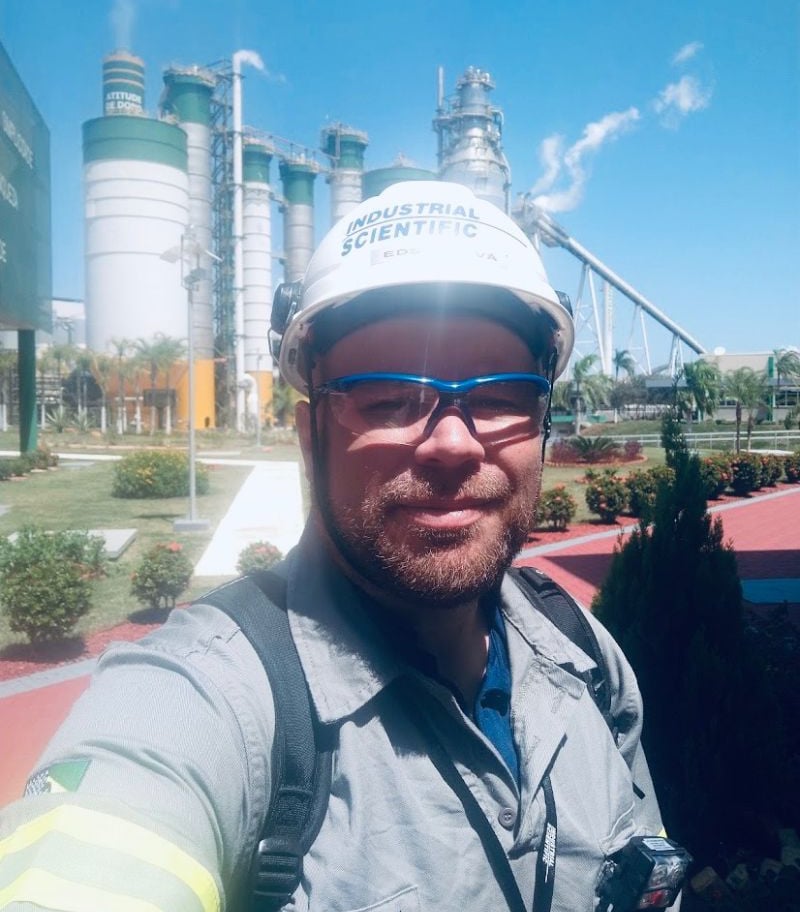 Edson Ivan Riva
In this pic I'm working in the commissioning, training and monitoring of the turnaround in one of the largest pulp and paper mills plant. Proud to be Industrial Scientific and provide the "connected safety solution" for gas detection and HAZMAT. #wesavelives #connectedworker #gasdetection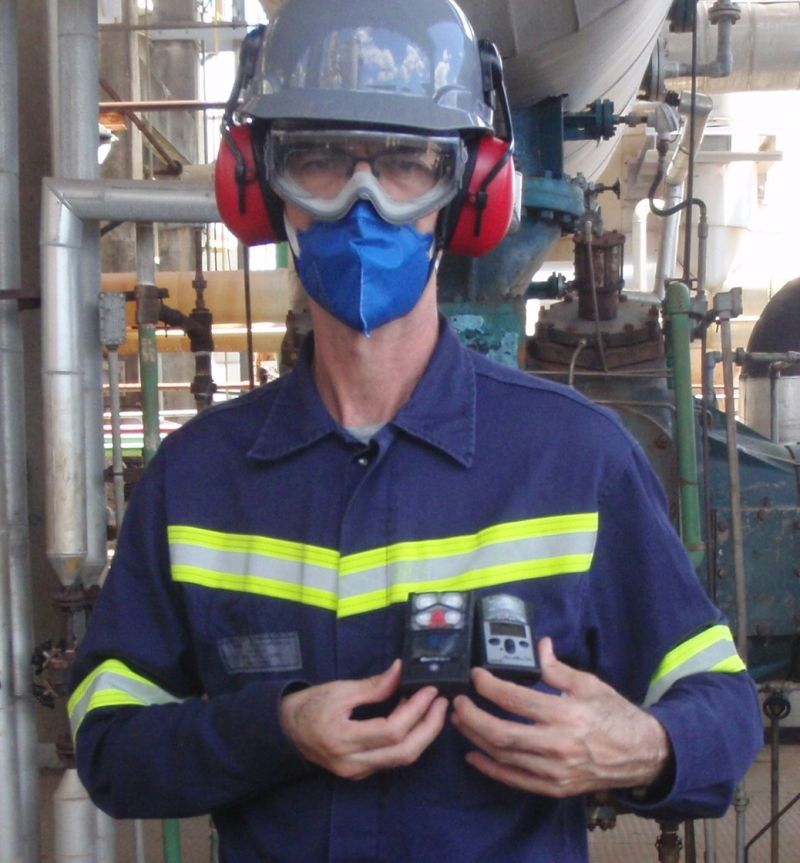 Alex Maciel
During the issuance of the "work permit" to inspect equipment in hazardous areas, the customer warned that in the field there may be several flammable products at the same time... so we had the idea of taking 2 portable detectors (one multigas and one for gas specific) to ensure our safety in the work performed. "Prevention is better than cure...", Safety always comes first.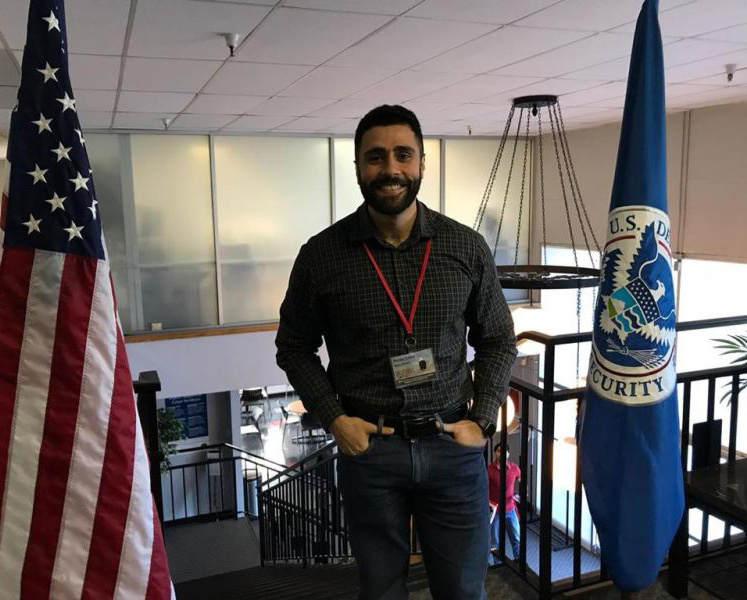 Felipe Sabino Costa
This is my picture doing a Cybersecurity training at the US Department of Homeland Security facility to better protect our industrial control systems. #cybersecurity #training
Ritam Mondal
I want to automate the manual scavenging process of sewages in India and other developing or underprivileged nations.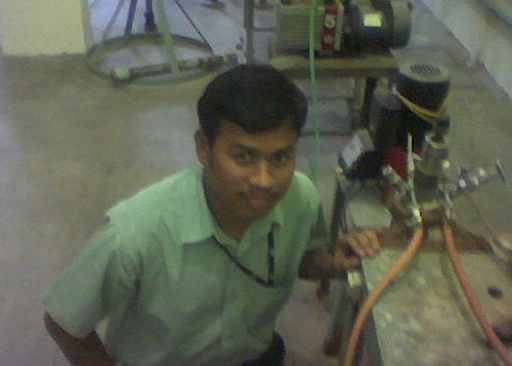 Kiran Kinnera
Just sharing a pic in 2005, working on automation for a batch reactor. #AutomationProDay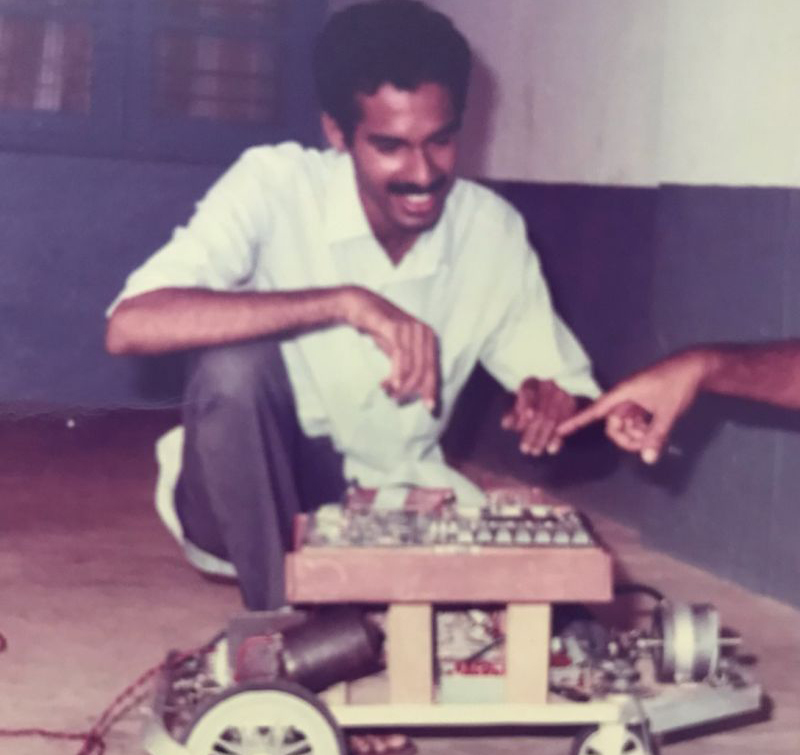 Srinath Krishnamoorthi
I am proud to be an Automation Professional and part of ISA (International Society of Automation) My first automation project: This was in way back in 1983 (when I was in my school, 10th grade) and during my school vacation. My father asked me to build an electric fence. Essentially I had to build a circuit to switch high voltage at very low current. I partnered with an electrician and did this project and used to test it on my friend getting shock suddenly from a metal table that I was controlling the circuit. It was fun. Never knew the fun would be my inspiration for an automation career. My second automation project: This was in 1988, I wanted to automate my manual door lock in the hostel as I was lazy to getup and open or close when my roommate left for his classes and wanted him to come in without I having to open the door lock. Also I wanted to open my door from my attached Bath Room. So I did a simple electrical circuit to motorised my door (challenge was to do the solution as an attachment to existing system with no modification to the door structure in wood). Couple of toggle switch, electric wire, Ac/Dc Convertor, wires, DC motor, Bike ignition switch (for outdoor key operation) did the magic and it worked very well solving a need. My third automation project: This was in 1989 (Final year of engineering). Was building an AGV that beaks away from using magnetic or optical guided paths. Today we call it Autonomous Mobile Robots (AMR) Least I realized that I will end up as an automation profession for over 30 years now. Automation make life easy to live and a very gratifying profession. My passion for this profession is now part of my DNA. What I enjoy the most is the experience of learning how anything is made (1000s of projects I would have touched) in the process of automating the way it is made. Also thanking all the wonderful people who I have crossed and have influenced, mentored, coached my success in this profession. #automationproday #automation #isa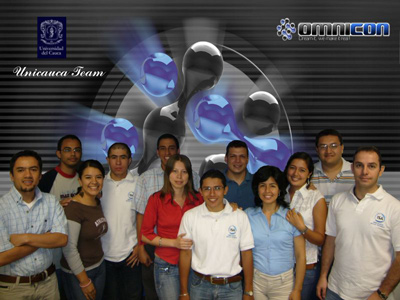 Oscar Amaury Rojas Alvarado
En el día Internacional de los Profesionales de la Automatización #AutomationProDay agradezco a International Society of Automation (ISA) por los excelentes estándares que permiten la articulación Universidad-Empresa en latinoamérica para el beneficio de nuestra industria, y hacer un mundo mejor a través de la Automatización.En la foto uno de los primeros grupos de estudiantes (hoy excelentes profesionales) de la Universidad del Cauca y del Programa Ingeniería en Automática Industrial Universidad del Cauca aplicando estándares de #isa en Colombia.Gracias Omnicon SA y Eduardo Acosta por permitirnos soñarlo y hacerlo realidad.20 años después continuamos con más sueños personales, familiares y profesionales con muchos amigos y empresas a través de la excusa de la #automatización.Fabian Vidal Lopéz Steven Muñoz Lida Paz, PMP, Scrum Master Oriana Robles Muñoz Carlos Andrés González Angel James Chavez Andres Javier Echeverri Muñoz — TRANSLATION:On the International Day of Automation Professionals #AutomationProDay I thank International Society of Automation (ISA) for the excellent standards that allow the articulation of University-Business in Latin America for the benefit of our industry, and make a better world through Automation.In the photo one of the first groups of students (today excellent professionals) of the Universidad del Cauca and the Program Ingeniería en Automática Industrial Universidad del Cauca applying #isa standards in Colombia. Thank you Omnicon SA and Eduardo Acosta for allowing us to dream it and make it happen.20 years later we continue with more personal, family and professional dreams with many friends and companies through the excuse of #automatización.Fabian Vidal Lopéz Steven Muñoz Lida Paz, PMP, Scrum Master Oriana Robles Muñoz Carlos Andrés González Angel James Chavez Andres Javier Echeverri Muñoz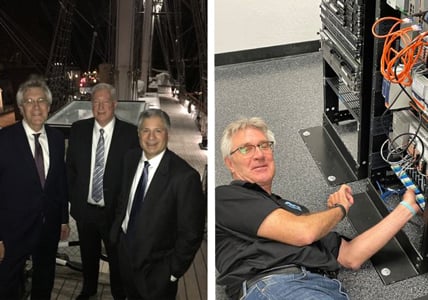 Don Bartusiak
Joining ISA to celebrate Automation Pro Day. Here are a couple of recent highlights from me. Left photo: Founding fathers of Open Process Automation — me, Dave DeBari, and Steve Bitar — at Open Group meeting in London. Right photo: Building COPA QuickStart system #1 at CPLANE's data center in San Carlos, CA.#automationproday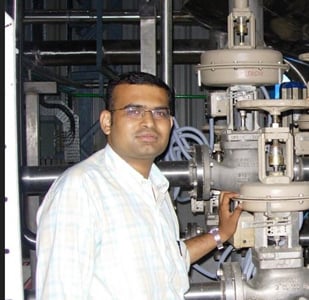 Deepak Deore
International Automation Professionals Day! (ISA Foundation day 28 April 1945). The International Society of Automation (ISA) has created the #AutomationProDay (28 April) to recognize and celebrate automation professionals around the globe who advance the security and efficiency of the manufacturing/supply chain operations and critical infrastructures that all modern economies rely on. Sharing a few of my memories with real-life /practical actions in Industrial Automation around the globe. Picture 1- October 2002 Commissioning of Air Separation Unit (O2, N2, and Ar2 Plant) in the heart of Mumbai Suburbs in India.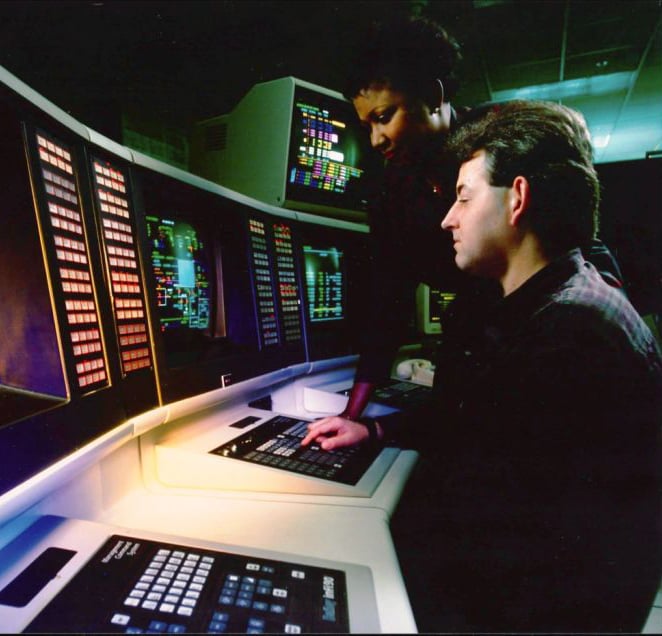 Peggie Koon Ph.D.
This is a picture of me with one of my process control operators at the Graniteville Company, which at the time, was one of the largest textile manufacturing companies in the USA. Here I am in the control room at the company's Gregg Dyeing & Finishing plant. We had just received the ABB/Bailey Controls Control Room of the Year Award for the Southeast Region of the USA. #isa #controlsystems #automation #textileindustry #usa #visionsystems #AI #sigma #manufacturing #safety #evs #barco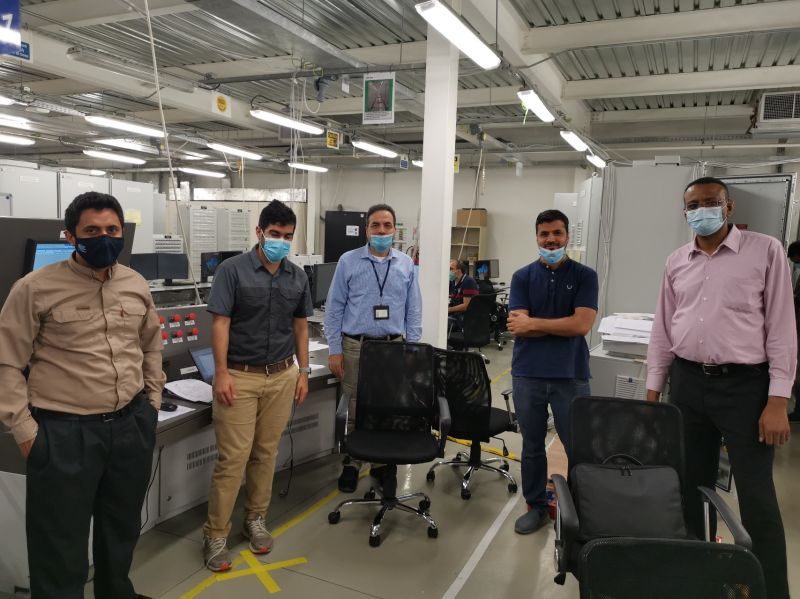 Esam Khudr
I would to share one of the unforgettable days in my life during Corona Covid-19 period, whereas our team was able to completed the process of FAT and IFAT between the vibration control system VMS with DCS from HONEYWELL where we had to deliver the system on time as per our customer requested. It was great work, thank God for saving us till this moment to write this words. #AutomationProDay #isa #controlsystems #automation