#AutomationProDay | #IAPD
International Automation Professionals Day
28 April 2023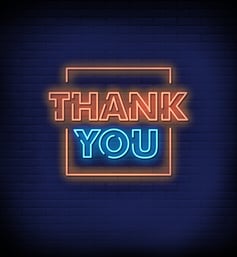 Recognizing automation professionals around the world who advance the safety, security, and efficiency of the manufacturing/supply chain operations and critical infrastructures that all modern economies depend on.
ISA commemorates the anniversary of its founding day, 28 April 1945, as International Automation Professionals Day to celebrate our founders' legacies and their long-lasting contributions to the industry. To our members, volunteers, staff, and the entire automation community—thank you for helping us create a better world through automation.
Social Media Contests
Throughout April, watch for the social media contest on ISA's Facebook, Instagram, LinkedIn, and Twitter channels. On 28 April, we will choose three winners who will receive their choice of any one item from the ISA merchandise store. Everyone can participate! Make sure to include #AutomationProDay or #IAPD in your post.
Students and Professionals:
Post videos or photos of yourself interacting with ISA or automation in general on ISA's social channels. Tell us how you see automation changing the world for the better! Show yourself working as an automation professional or student, wearing ISA gear, participating in an ISA event, and/or interacting with others in the field of automation. Don't forget to include #AutomationProDay or #IAPD!
Need ISA Swag?
Shop the ISA merchandise store and get 20% off!
Discount valid Thursday, 27 April 2023 – Sunday, 30 April 2023.
No promo code needed.
Flash Sale — 28 April 2023
The following resources are 15% off for one day only!
ISA members save an extra 20% on top of all discounts! Join today.
Self-paced, Modular Training
Advancing your career on your schedule has never been easier. ISA's self-paced, modular training courses are mobile-friendly and can be taken anytime, anywhere.
ISA-Published Books
ISA brings you the most authoritative technical resources on process automation written and reviewed by experts in their fields. Save now!
Alarm Management for the Process Industries (ISA18)
Batch Process Control (ISA88)
Cybersecurity for Industrial Automation & Control Systems (ISA99 / 62443)
Enterprise-Control System Integration (ISA95)
Functional Safety – Safety Instrumented Systems (ISA84 / 61511)
Human-Machine Interfaces (ISA101)
Instrumentation Symbols and Documentation (ISA5 and ISA20)
Intelligent Device Management (ISA108)
Loop Checks, Calibration, Commissioning, and FAT/SAT (ISA105)
Power Plants, Fossil and Nuclear (ISA77 and ISA67)
Procedure Automation for Continuous Process Operations (ISA106)
Valves / Valve Actuators (ISA75 and ISA96)
Wireless Systems for Industrial Automation (ISA100)
Additional Topics (ISA7, ISA12, ISA37, ISA60, ISA71, ISA76, ISA92)
ISA Career Center
Between 28-30 April, enjoy 15% off all automation job postings in the ISA Career Center. ISA's automation job board allows employers to post open positions and search for candidates. Job seekers can post resumes, look for jobs, receive career insights, and get a resume review for free!